Product Range
Our vast range of zfold products makes it easy to get exactly what you need!
We also offer a variety of sizes, shapes and paper stocks for your z cards.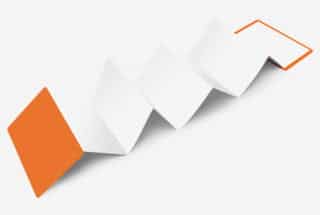 1 Row
Featuring a single vertical or horizontal row of up to 10 printed panel pages, the one row Z fold card (sometimes called a concertina card) is perfect for voucher booklets, short instruction manuals or product and services lists.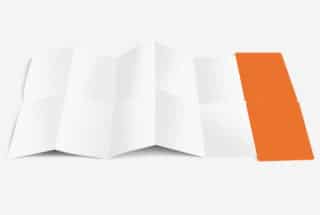 2 Rows
Z fold cards with 2 rows offer up to 20 pages (10 per row), providing more space. The two rows are creased on top of each other, then folded in the other direction to secure under a cover, the width of one single panel (sometimes called a k print).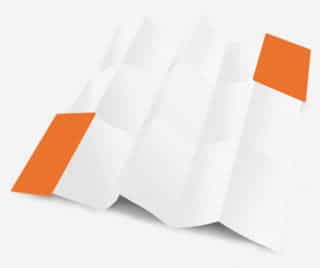 3 Rows
A triple row Z fold card opens up to reveal three rows of pages, all secured between two covers (or one wraparound cover), the size of one panel page! With even more pages (up to 24) these spacious Z fold cards are ideal for maps, guides and more.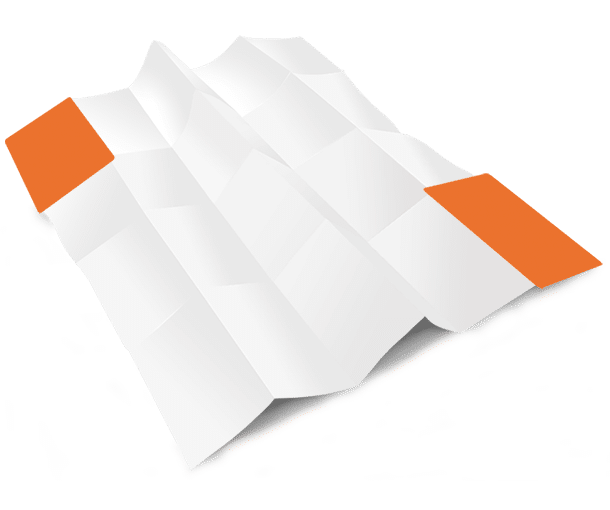 4 Rows
If you're looking for maximum space, a Z fold card with 4 rows will do the trick! Offering up to 24 pages (6 per row), this nifty device is perfect for pocket maps of larger attractions, such as zoos and theme parks.