We offer a range of paper stocks for your Zcard designs. Take a look at our paper range here and learn more about the various materials on offer…
Uncoated Paper – Zfold Standard
The default for our Zcards is uncoated paper – as the name implies, this paper doesn't have any coating pre-applied to it. It is available in 80, 90 and 100 gsm for your custom printed Z folds. 
Many companies opt for uncoated paper as it is more eco-friendly than some other material options. Uncoated paper can often be made up of 100% recycled material and is fully recyclable after use.
Uncoated paper is absorbent is therefore a good choice for litho printing where a faded or washed-out look is the preferred aesethetic.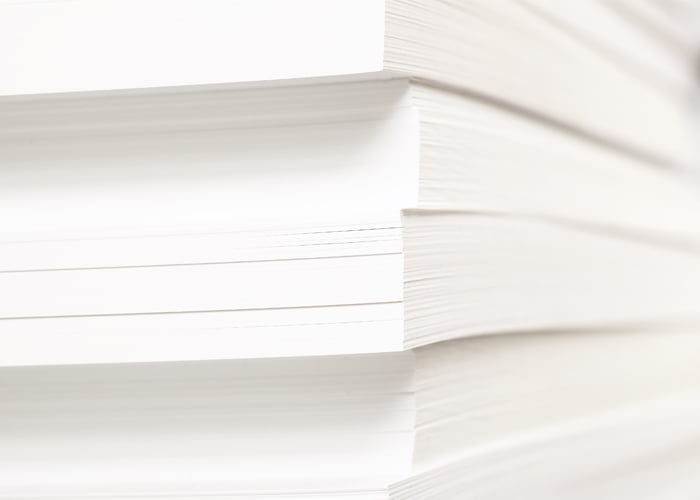 Silk Coated Paper
Silk coating is applied to both sides of the paper, giving the final Zcard a slight sheen (but not shine). Silk paper is often used for business cards and corporate stationery, as it evokes a sense of professionalism and quality. 
Colours appear vibrant and text will be easy to read on silk stock, making it a good choice for Z fold leaflets, Z fold brochures and concertina card coupon booklets. 
Recycled Uncoated Paper
We offer recycled uncoated paper for extra eco friendly Z folds. If you're looking to design environmentally friendly Zcards, this is the stock for you. Available in 80 or 100gsm paper weights, this paper is 100 percent recycled and 100 percent recyclable again after use!
You can add lamination to your recycled Zfolds, but bear in mind this may render them unrecyclable in domestic bins. 
After another paper type? No problem! Just get in touch with our friendly team and we'll see what we can do. 
.